1405 North Main Street
Mountain Grove, MO 65711
Monday - Friday: 8:00a.m. to 5:00 p.m.
---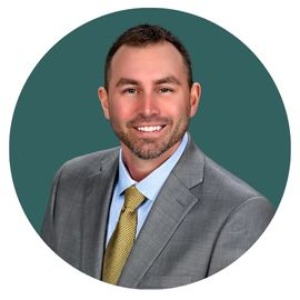 Levi McDaris, Market President - Mountain Grove |
417.766.3190
Levi was a graduate of Hartville High School in 1999 and in 2003 a graduate of Missouri State University with a degree in finance. During college, Levi worked at the Missouri State Fruit Experiment Station in Mountain Grove, which is when he realized he wanted to put roots down in Mountain Grove and work there after graduation.
Levi also graduated from the School of Bank Management in Columbia, MO in 2006 and graduated from Banking School at the University of Wisconsin in 2011. He has served on the Wright County Industrial Development Authority Board for over 14 years and has served as a Director for Semano Electric Cooperative since 2012. In addition, Levi has served on many other boards, committees, and organizations since working in Mountain Grove, such as the Chamber of Commerce, Kiwanis, Lions Club, EEZ Board, and more. "I have a passion for this community, and I have thoroughly enjoyed watching it grow into what it is today," he says.
In his spare time, Levi enjoys golfing, hunting, taking his boys to basketball tournaments/workouts, and spending time with his family.
---
We can't wait to meet you!
Meet our Mountain Grove, MO team. We're ready to help!
Loans, checking accounts, savings accounts, convenient digital banking access; we have the team and the products to serve you.
Click on a team member to contact them.