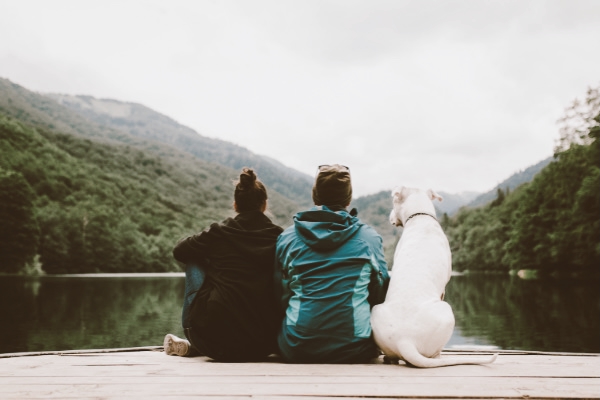 Personal Loans for Your Personal Goals
Ready to take on that next adventure with your family? Is it time to take steps towards making improvements to your home? Good news. You've come to the right place!
Our lending team at OakStar understands that you're unique—and your dreams are too! That's why we provide diverse personal loan types created for people with diverse goals. Whether you don't know where to start or you know exactly what you're looking for, all it takes is a quick conversation with one of our lenders to get started.
When it comes to something as important as purchasing or refinancing your home, you deserve the best. And look—we could tell you all the ways in which OakStar is a leading mortgage lender, but we know the experience you'll have when you work with us will speak for itself. 
Put your home's equity to work. A Home Equity Line of Credit (HELOC) provides a flexible, secure line of credit that can be utilized for home improvements, vacations, medical expenses, business needs, debt consolidation, and more.

Our Home Equity Line of Credit:
Maximum loan-to-value up to 90% for properties under $500,000

Minimum loan amount is $10,000

Three-year, interest only options available
Twenty-year amortization

Loan origination fee of $100 plus borrower pays closing costs*
*Home Equity Line of Credit - The Annual Percentage Rate (APR) is variable and may be based upon an index plus a margin. The APR will vary with Prime Rate (the index) as published in the Wall Street Journal. The APR for 80% or less loan to value the base rate is 4.579% APR. For any loan over 80% loan to value the APR base rate is

5.581

%. The rate will not vary above 20% APR, or applicable state law, or below 4.579% APR, depending on market. Choosing an interest-only repayment may cause your monthly payment to increase, possibly substantially, once your credit line transitions into the repayment period. The loan fee under the plan is $100. In addition, title fees generally cost $3.00- $6.00 per $1,000 financed, transfer taxes generally cost $1.00 per $1,000 financed, and other fees related to the loan range from $700-$2500. Repayment options may vary based on credit qualifications. Interest only repayment may be unavailable. Loans are subject to credit approval and program guidelines. Not all loan programs are available in all states for all loan amounts. Interest rates and program terms are subject to change without notice. Credit Line may be reduced or additional extensions of credit limited if certain circumstances occur. Property insurance is required. You should consult your tax and/or legal advisor for advice and information concerning your particular situation. Other restrictions may apply. Some exceptions do apply. Does not apply to Bridge Home Equity Loans. Contact an OakStar lender for more details. Borrower pays closing costs including but not limited to appraisal, title search, recording fee, flood certificate, and credit report.
When you're ready to hit the open road with a new set of wheels, let's talk. New car? Used car? RV? We've got a loan for that.
If you've got a need, we've got a loan for that, too. We offer vacation loans, CD loans, debt consolidation, and more.