OakStar Bank
Stewardship
Be accountable for the well-being of Team Members, Customers, and Shareholders - in service rather than control.
Empathy
Understand and be sensitive to the feelings and emotions of others.
Responsiveness
React quickly and positively. GET STUFF DONE (GSD).
Vision
Have the courage and ability to do the impossible while having fun along the way.
Empowerment
Empower those around you. Share what you know and attempt to make those around you better than yourself.

business banking
Your goals are our priorities. Your success is our reward. Helping your business grow? It's (literally) why we come to work.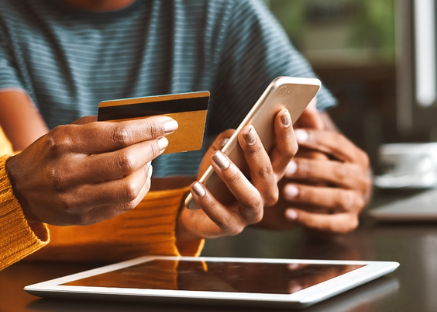 credit cards
You work hard at your business, and your business should work hard for you.
OakStar's in-house corporate credit card maximizes efficiency, earns a wide variety of rewards—and makes purchases easier than ever.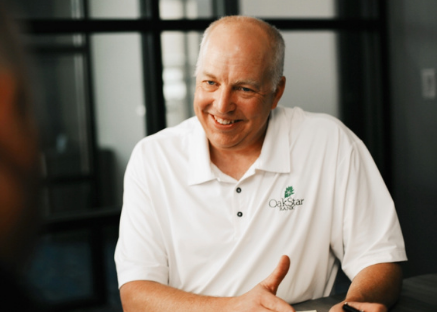 business lending
Take your business to the next level.
From retail to real estate, farm to franchise, LLCs to C Corps, we have a loan option just for you.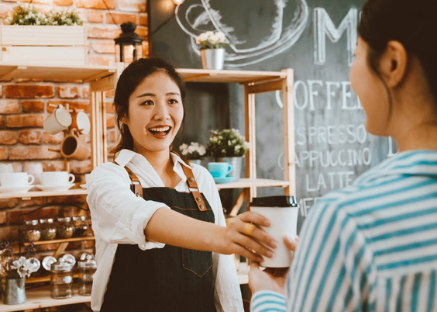 Merchant services
Simple, flexible, unparalleled. We've got your business covered. 
From point-of-sale to the books, we take care of the details so you can get back to work with ease, clarity, and peace of mind. 
Why Bank with Oakstar?
We're more than bankers. We know reputations and relationships are built outside our walls. That's why we are invested in the communities we serve—we're all at our best when those around us thrive.

Business Services
No one knows your business quite like you do—and our Corporate Services team is equipped to help simplify your path to success.

Business Loans
You've got big plans. We're here to help bring them to life.
Whether you're starting a business or continuing to grow the one you've got, we're rooting for your success.

Business Checking
Running a business can be complicated. Your checking account shouldn't be.
We offer flexible checking accounts designed to help your unique business succeed—no matter how big or small.