Who really enjoys banking? Well...you're about to.
At OakStar, we firmly believe that banking doesn't have to be boring. That's why thirty-eight southwest Missouri investors came together in 2005 to create a local banking experience that would get customers excited about walking through our doors.
Every day, OakStar creates an engaging, inviting environment that feels less like banking and more like catching up with old friends. We encourage all our guests to stop by, enjoy a cup of coffee (the good stuff, we promise), and take the opportunity to unwind.
What else makes OakStar so awesome? As a locally owned community bank, we don't answer to anonymous out-of-state shareholders. We make all our decisions right here where we live. So when we say we're here for you, we really mean it. We're right here. We're here to help you manage all aspects of your finances, here to help you build and meet your financial goals, and here to help you save while you're doing it. We're members of your community and we believe that the community is at its best when all its citizens thrive.
Interested in learning more or joining our team? Find out how we SERVE our communities. Stop by any of our branches and dare to have fun while banking. We look forward to seeing you.
---
Create a Difference, Leave a Legacy is embodied in a single word: SERVE.
Notice we didn't say service. "Service" is expected. It's the status quo—and we're never okay with status quo.
SERVE is different.
When we look at the word SERVE, we see an acronym for Stewardship, Empathy, Responsiveness, Vision, and Empowerment.
Stewardship: Be accountable for the well-being of Team Members, Customers, and Shareholders – in service, rather than control.
Empathy: Understand and be sensitive to the feelings and emotions of others.
Responsiveness: React quickly and positively. We get stuff done (GSD).
Vision: Have the courage and ability to do the impossible while having fun along the way.
Empowerment: Empower those around you. Share what you know and attempt to make those around you better than yourself.
SERVE is who we are and who we always want to be. We SERVE our families. We SERVE each other. We SERVE our customers, our shareholders, and our communities.
In other words, our commitment to SERVE means we are fully invested in the happiness and success of the people we encounter each and every day.
Our Mission: Our Mission is to develop meaningful relationships by creating extraordinary experiences for those we SERVE.
Our Vision: Our passion is to Create a Difference and Leave a Legacy by choosing to be the best version of ourselves as we SERVE each day.
Walking in the door at OakStar feels unlike any other banking experience.
Every day, the team at OakStar creates an engaging and inviting environment. We learn your name, and we use it. We learn about your background because we care about you and we're excited for your future.
Whether you're buying the home of your dreams or making your small business goals come to life, we want to walk with you. No matter what your life plans are, we'll be with you every step of the way!
What our customers have to say: 
"Outstanding customer service from even before we were customers... EVERY interaction is customer based, personal and professional and we have challenged them with numerous unique transactions and are 100% satisfied. If you are even thinking of changing banks or looking for a new bank don't hesitate to bank at OakStar."
"Great place to bank. The greatest customer service I have ever had. Always treats you like you're the most important person there."
"OakStar Bank is hands down the best in the area. I have used several local banks, and none hold a candle to the personalized service OakStar has to offer."

OakStar is a true community bank.
Each of our locations are run by team members who are residents, neighbors, and volunteers invested in the communities in which they serve. Whether it's sponsoring a local event, volunteering at the local food pantry, or even coaching the youth baseball team, our team is there. We're more than bankers—we're members of your community.
OakStar serves nearly 20 different communities throughout Missouri and Kansas. Find a location near you.
2005 - "Oh, The Places We'll Go!"
It all started with 38 local Southwest Missouri investors back in 2005. This group had a vision for what banking could be and set out to make it happen. That same year, construction began on East Battlefield in Springfield, MO, for the very first OakStar Bank location. The rest is history.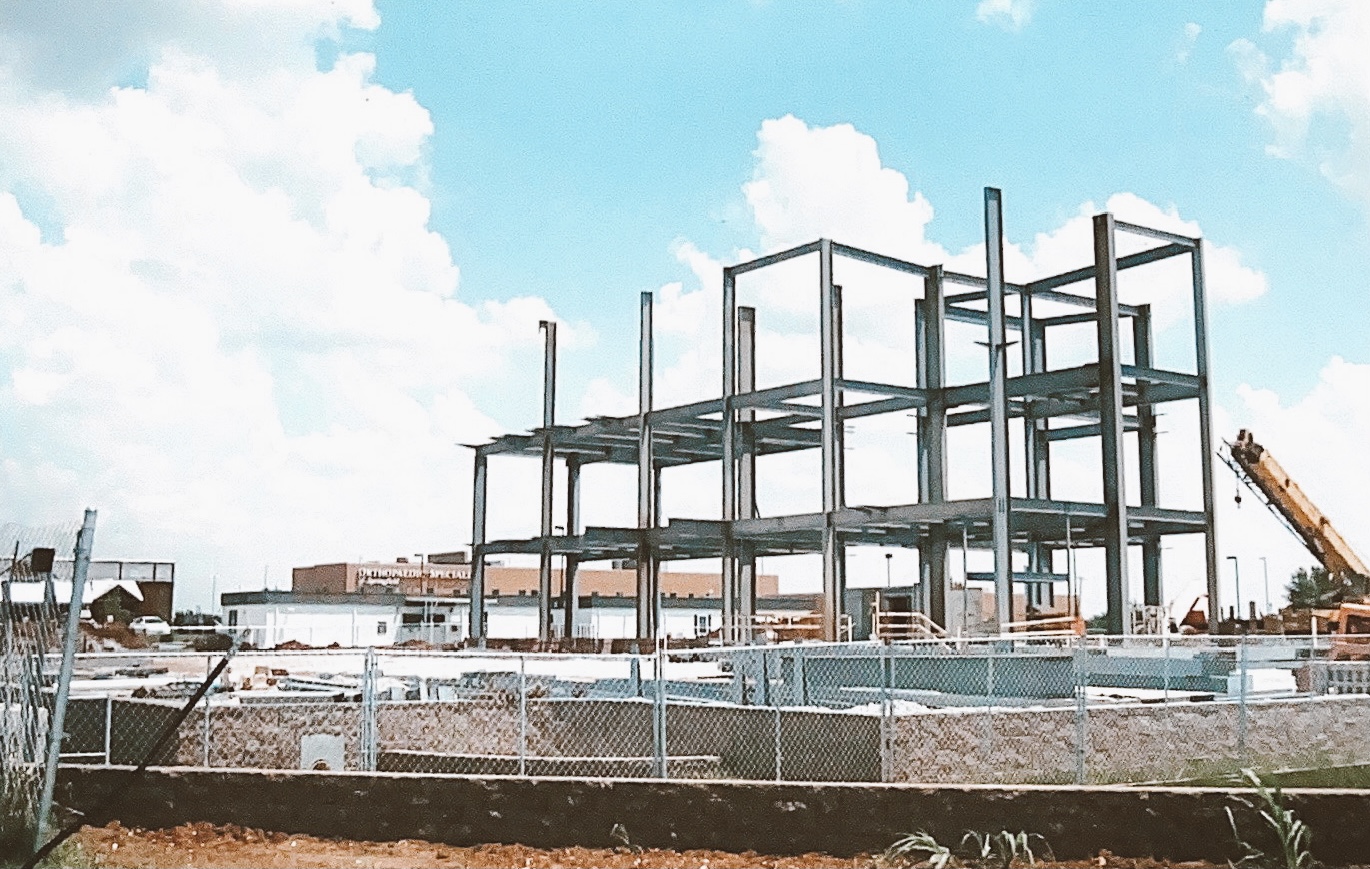 2011- "Kansas City, Here We Come!"
We decided it was time to head north! OakStar opened a Mortgage Production Office in the heart of Kansas City, right on the Country Club Plaza.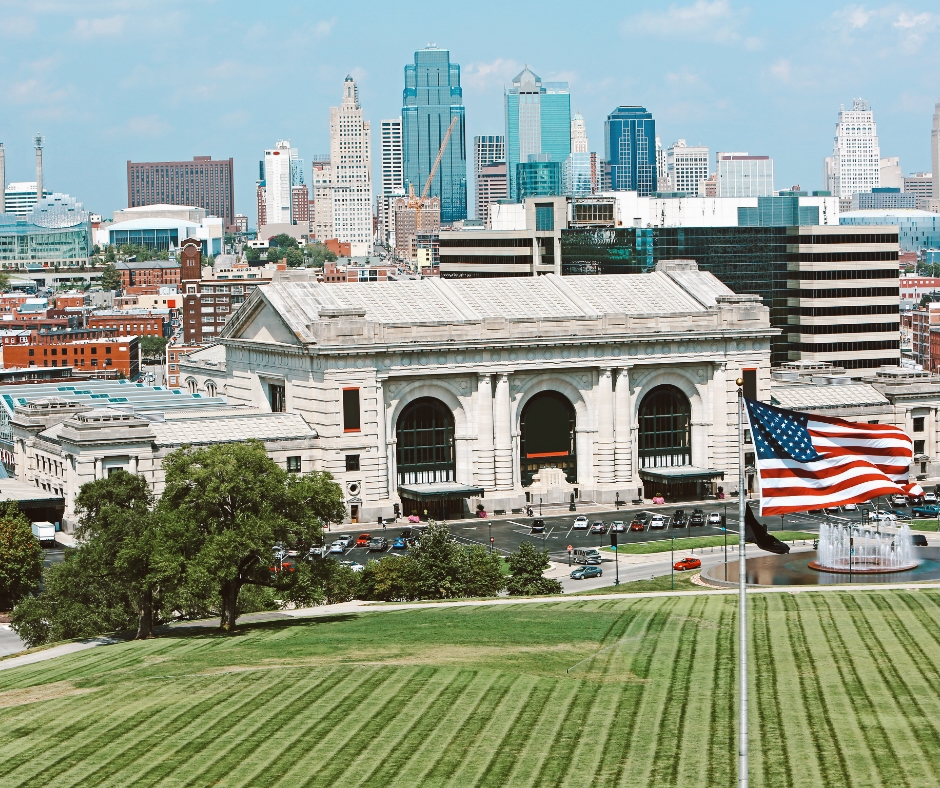 2016 - "A Brand-New Branch in Bolivar and an Acquisition to Expand Our Footprint"
2016 was a big year. Our second full-service location was built from the ground up in Bolivar, Missouri. Following the opening of Bolivar, OakStar also acquired the Bank of Urbana, which resulted in the addition of four new locations: Urbana, Buffalo, Hermitage, and Macks Creek.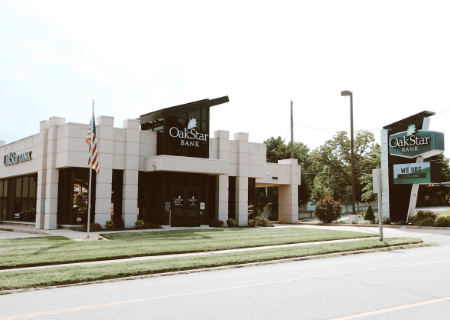 2017 - "Moving to Joplin and Clinton and Expanding in Buffalo"
We grew some more! This time, we added three locations in Missouri. First we headed west and opened a Loan Production Office in Joplin, where we began building relationships in the Joplin community. We continued to expand by opening a full-service location in Clinton and a second location—in a historic bank building—in downtown Buffalo.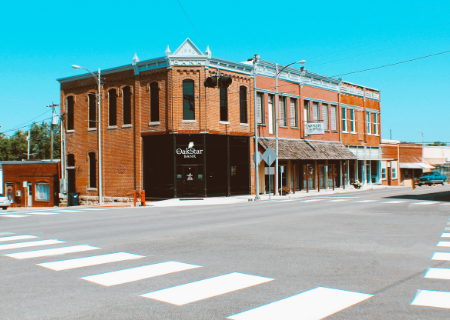 2018 - "Taking on Lake of the Ozarks"
2018 was the year of the lake. OakStar acquired First National Bank in Lake of the Ozarks, which added five new locations: two in Camdenton, and one each in Lake Ozark, Osage Beach, and Sunrise Beach.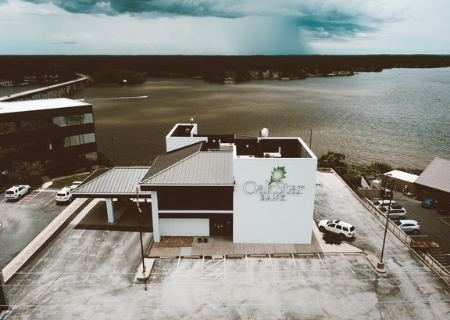 2019 - "Growing in Springfield"
After several years with only one location in Springfield, we decided it was time to expand to the east end of town and opened a new, full-service location on East Sunshine Street. In the same year, our Operation Center moved to a larger, newly renovated space and took on the name the "GSD Center" (GSD meaning "Get Stuff Done").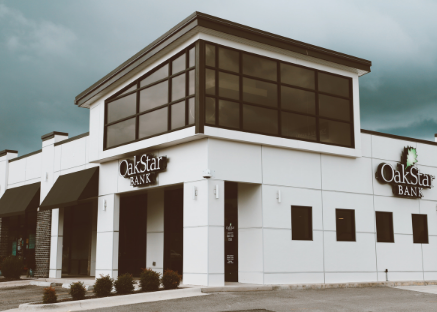 2020 - "Joplin & KC Get Full-Service Locations"
After years working as a Loan Production Office only, the OakStar team in Joplin moved into a brand-new building and opened a full-service location. We also expanded our services in the Kansas City area and opened a full-service location in Overland Park, KS.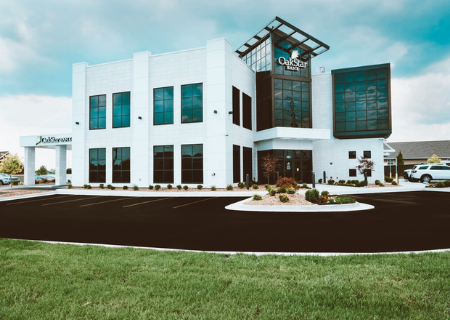 2021 - "Clinton Gets Settled and Colorado Gets Started"
A brand new OakStar Bank building was built from the ground up in Clinton! OakStar also moves into the Colorado market opening a Loan Production Office in Grand Junction, CO.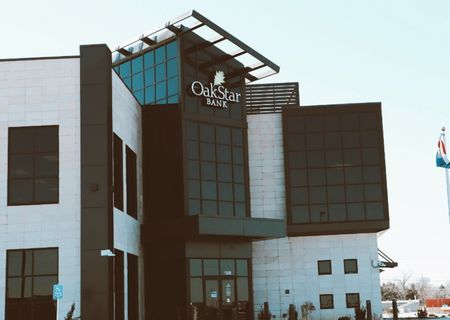 2022 - "Ottawa and Mountain Grove, Here We Come!"
OakStar Bank opens a full-service location in Ottawa, KS (a brand new building is currently under construction) and a Loan Production Office in Mountain Grove, MO.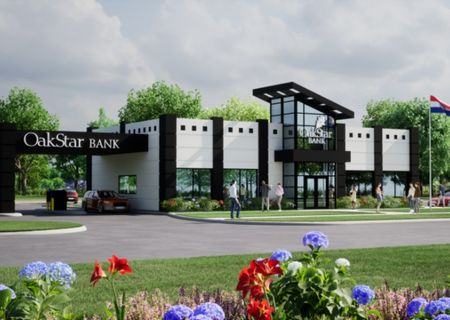 2023 - "From the Ground Up in Nixa, MO"
A brand new OakStar Bank location is currently being built in Nixa, MO with hopes to be done later this year.