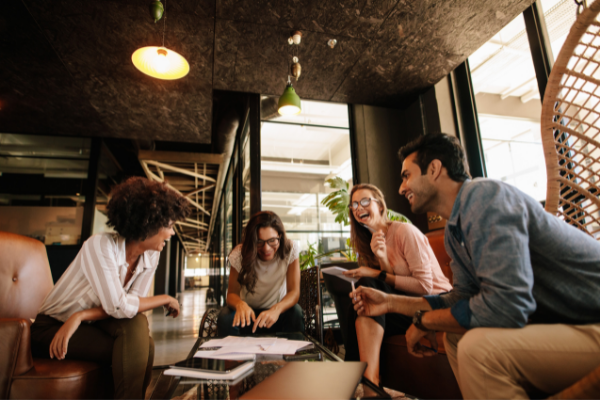 Let's Do Business!
No one knows your business quite like you do. These are your plans, your goals, and your success story. Whatever your need, we're here for you. Whether you need help simplifying your business life through our card services, merchant processing options, credit card features, or online banking tools, our end goal is to help you reach your goals.
Ready to talk? Our Corporate Services team members are equipped to help your business thrive.
Simplify your business life with OakStar's low-cost Merchant Services program.
Our in-house program allows business owners to accept payments such as credit cards, debit cards, gift cards, and more. Even better, our flexible, unparalleled service helps your business operate card acceptance securely and conveniently. Bet yet? We're always just a call, click, or chat away.

Processing Details:  
Various terminals and PIN pads 

Several point-of-sale systems available 

Direct point-of-sale systems integrations and consulting 

Debit and credit card processing (All card brands including Visa, Mastercard, Discover, American Express, and Fleet) 
Ready to get started? Contact your
local branch
 or complete our
secure form 
for more details. (Underwriting requirements, conditions, and fees apply.)
Already an OakStar Merchant Services Customer? Visit our 
help center
for assistance using terminals, understanding PCI compliance and more! 
OakStar Merchant Services, LLC is a registered MSP/ISO of Elavon, In. Georgia. 
Stop fraud in its tracks with OakStar Bank Positive Pay services.

CHECK POSITIVE PAY
Want more control over the items being paid from your account? Check Positive Pay alerts you to checks drafted from your account—giving you the power to proactively grant or reject payment for each and every one
Monitor your business cash flow
Verify presented checks before they post to your account
Peace of mind for just $50 per month
ACH POSITIVE PAY
Keep your funds safe and secure with customized filters designed to detect unusual activity in your account.
ACH Positive Pay flags irregular account activity and notifies you immediately, so you can accept legitimate transactions and identify fraudulent ones. We'll create the filters you need based on dollar amounts, debits, credits, merchant name—whatever it takes. We get specific so you can rest easy.
$15 setup fee 

No monthly fee
Monitor your business cash flow
Verify ACH items before they post to your account
Direct Deposit & ACH services
We'll meet you where you are, even if you're at work.  
Save time and money by taking care of banking business right where you are.

Benefits include: 
Eliminates unnecessary trips to the bank
Extends your deposit deadlines 
Eliminates deposit adjustments 

Consolidates bank relationships 
Improves record-keeping 

Enhances research capability 

Lowers risk of fraud 
Try our Business Direct Deposit System for yourself!
Skip the call centers and forever-long hold times—OakStar's in-house corporate credit card allows us to take care of all of your credit card needs locally. Even better, our card offers options designed to maximize your business efficiency while we take care of you with servant-hearted focus and excellent customer service.
Benefits include: 
Managed locally 

Competitive rates 

No annual fee 

Wide variety of awards 

24-hour service line 

Local support during business hours 

Online card management and payment options 
Ready for a corporate credit card? Our team is excited to answer questions and help you get started! 
The convenience of online banking and the tools to manage your banking. 
It takes so much more than account access to build a business. Our business online banking system provides an array of tools to help you manage your business. Need to grant access to your accounts and loans to your employees and team members? Done. Need to set up and manage users as a full administrator for your company? We've got you.
With our Cash Management tool, you can do all that and more: delete inactive users, reset passwords, update user information, grant and restrict account access, even grant and restrict transaction authorities. All from wherever your business takes you.
Online banking/Cash Management features:
Secure chat with the OakStar team
E-statement access
Bill Pay
Mobile deposit 
User management